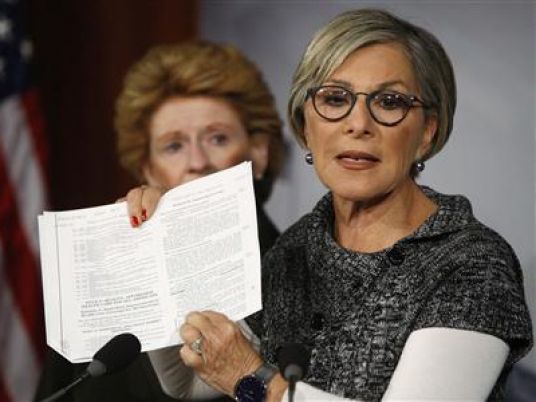 Tahrir Square in Downtown Cairo has reopened Wednesday after a night of clashes between activists from various groups who were commemorating the second anniversary of violence on Mohamed Mahmoud street in November 2011.
The area became relatively calm after the end of the commemoration event attended by a number of activist groups, including the April 6 Youth Movement and the Revolutionary Socialists.
Army APCs deployed at the square's entrances and barbed wires were erected. Soldiers asked passers-by to show their IDs and searched their possessions before allowing them to pass through the square.
Security presence was intensified outside the nearby US embassy. Eight police armoured cars and three personnel carriers were stationed at the Simon Bolivar Square.
Security was also beefed up at the Cabinet and the House of Representatives' building.
Edited translation from Al-Masry Al-Youm