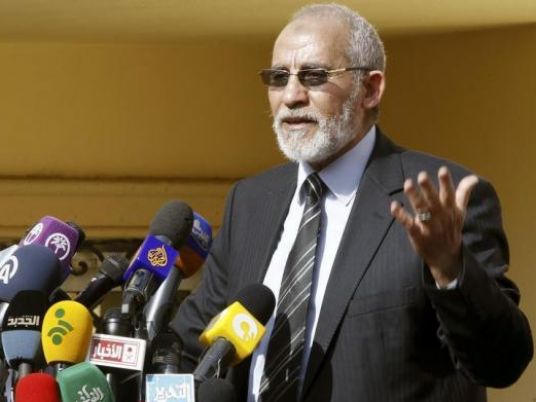 Prosecutors in Sohag have referred 119 Muslim Brotherhood members to a criminal court over charges of attempted murder, sabotage and unlicensed protesting.
Fifty-two of the defendants remain at large.
In Kfar al-Sheikh, 126 MB members were also referred to a criminal court for allegedly destroying property and intimidating the public during protests.
The interim government has been cracking down on members of the Brotherhood since the ouster of President Mohamed Morsy on 3 July. Hundreds of Brotherhood protesters have been both arrested and killed in the political turmoil that has ensued.
Edited translation from Al-Masry Al-Youm