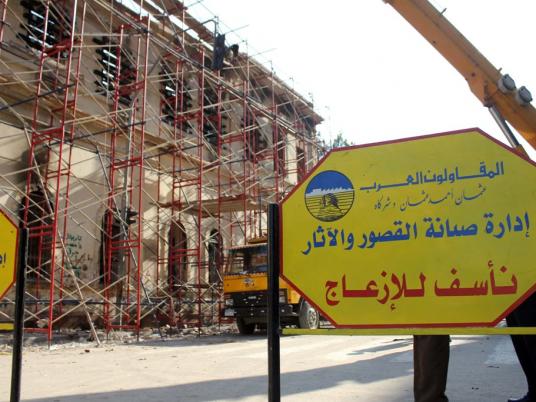 The judges investigating the clashes that took place last December in front of the cabinet building decided on Monday to refer 293 people to trial.
In mid-December, military forces violently dispersed a sit-in outside the cabinet protesting Kamal al-Ganzouri's appointment as Prime Minister by the Supreme Council of the Armed Forces. Ganzouri served as prime minister during the Mubarak era.
Protesters also were demanding that the SCAF immediately transfer power to a civilian body. At least 17 people were killed during the clashes.
The court ordered 269 defendants to be referred to Cairo Criminal Court and 24 juveniles to Juvenile Court for taking part in the incident.
The defendants are accused of resisting authority, arson, theft, breaking into and damaging government buildings and institutions, damaging private and public property, hindering the work of public facilities and possessing bladed weapons and Molotov cocktails.
Other defendants were accused of possessing and taking drugs, practicing medicine without a license, attempting to break into the Interior Ministry to burn it, damaging and burning vehicles of the Health Ministry and the General Authority for Roads, Bridges and Land Transport as well as private cars on a street close to the cabinet headquarters.
The Institut d'Egypte, the cabinet headquarters, the People's Assembly and Shura Council and the General Authority for Roads, Bridges and Land Transport building were attacked, stormed and partly burned, according to the indictment.
The case is to be referred to Cairo Court of Appeals to specify the criminal court circuit and the date for the trial.
Investigations are still underway and will be announced in a few days, while no military or police personnel are among the defendants, judicial sources told Al-Masry Al-Youm.
Edited translation from Al-Masry Al-Youm