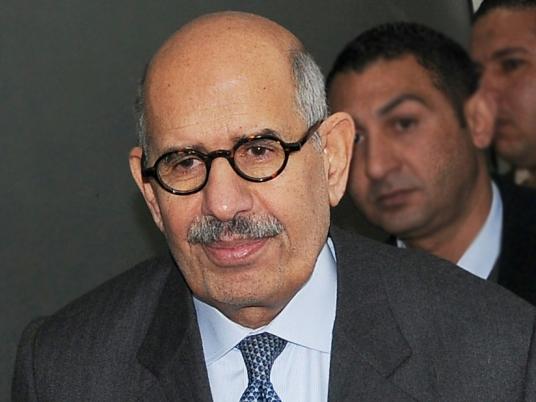 The 30 June Front, which emerged out of the opposition Tamarod campaign, said on Tuesday that it has delegated Mohamed ElBaradei to deliver the people's demands in their name.
In a statement, the front said its founders met on Monday and decided to delegate ElBaradei to capitalise on protests ongoing across Egypt.
ElBaradei will coordinate efforts with state institutions to help implement a transitional roadmap agreed upon by opposition groups over the past few days.
The front renewed calls for Egyptians to rally on Tuesday in a protest labeled the "Tuesday of Determination."
Massive crowds in the streets demonstrate that "this oppressive regime, which has totally lost its legitimacy, has only hours left in power," the group said.
The front said protests should continue until President Mohamed Morsy stands down and the transitional proposed by political and revolutionary powers is implemented.
The statement claimed the plan was the only guarantee for building a modern democratic state in Egypt.
Marches planned for 5 pm Tuesday will end up at the Ettehadiya and Qobba presidential palaces, the Shura Council, the Cabinet of Ministers and Tahrir Square.