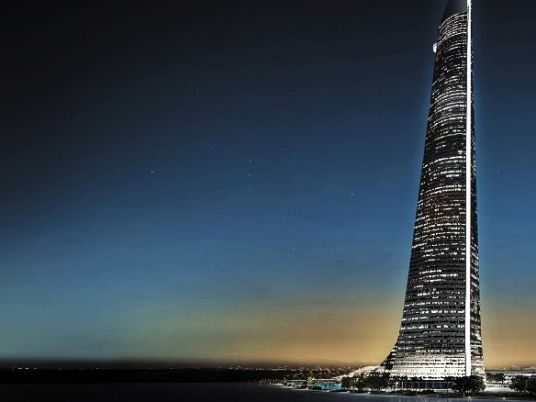 When the new, expanded Suez Canal was inaugurated on
August 6
, the world marveled at the endeavor and single-mindedness that had born — and bored — 72 kilometers of new waterways through the Egyptian earth.
The US$8 billion project was initially scheduled to take three years, but was completed in one. Three quarters of the world's dredgers and 41,000 workers, operating around the clock, moved
half a trillion cubic meters of earth by June
this year — the equivalent of 200 Great Pyramids — meaning the canal will raise $13 billion annually by 2023 according to government projections.
But whilst the numbers are mind-boggling, they're a drop in the ocean when it comes to major construction projects across Africa.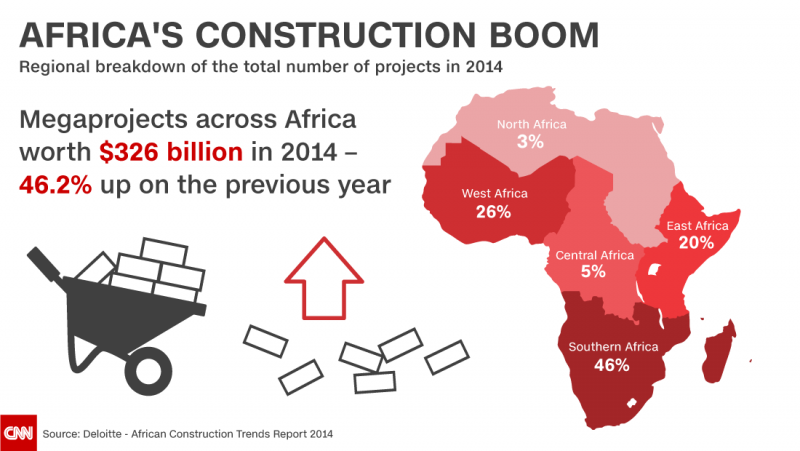 But with "megaprojects" in 2015, the distinctions between these sectors are becoming ever more blurred.
"Energy is still going to be a big player, but we will begin to see transport and interconnectedness a lot more," says Jean-Pierre Labuschagne, Associate Director of Public-Private Partnerships at Deloitte South Africa.
"The energy constraints that our economies are facing is really driving home the importance of huge projects," says Labuschagne.