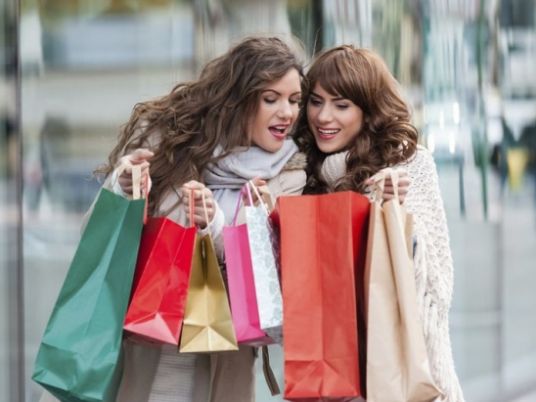 A poll conducted by the Egyptian Center for Public Opinion Research (Baseera) stated on Monday that 34 percent of Egyptians had to decrease their consumption of consumer goods following the recent rise in fuel and electricity prices.
The poll said that 66 percent of Egyptians disapprove of the hike, while 25 percent approve,  and 8 percent are undecided.
Data further shows that more females (72 percent) than males (61 percent) disapproved of the subsidy cuts that were recently implemented.
Disapproval among young people (18-29 years) was higher (80 percent) than among those ages 50 and above (52 percent), the poll said.
The government announced earlier in July that 80 octane petrol and diesel would sell for LE3.65 ($0.20) a liter, up from LE2.35 ($0.13), while 92 octane petrol rose from LE3.5 to LE5 ($0.19 to $0.27) per liter.
Moreover, the Electricity Ministry increased prices up to 42 percent this month as part of a plan to eradicate energy subsides by 2021.
The poll also mentioned that about 63 percent of Egyptians said that the increase in fuel and electricity prices had a substantial impact on the prices of other goods.
22 percent said that the increase somewhat affected the prices of other goods; 10 percent said that there was no influence; and 5 percent were undecided.
"The percentage of those who believe the impact was considerable was 61 percent in Lower Egypt, 63 percent in Upper Egypt, and increased to 69 percent in urban governorates," the poll explained.
The cost of living for most Egyptians has soared after years of political upheaval, as well as a devaluation of the Egyptian pound, tax rises and subsidy cuts introduced by Sisi's government, as part of an IMF loan deal.
Baseera asked participants in the survey about the change in family expenditures in a month, following the rise of fuel and electricity prices, compared to the previous month. 84 percent of pollsters said that family expenses increased, while 12 percent said that no change took place.
Among households faced with increased expenditures, 34 percent had to decrease their consumption of consumer goods, particularly foodstuffs and meat products; 12 percent took a second job; 6 percent borrowed from family and friends; 4 percent drew on their savings; and 2 percent had to sell things they owned, said the poll.
According to Baseera the poll was conducted using both mobile phones and landlines on a sample of 1539 Egyptians aged 18 years old and above, across all governorates.