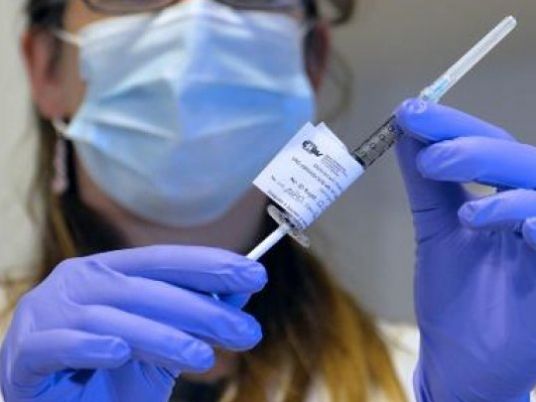 An ongoing Ebola outbreak is spreading across the Democratic Republic of Congo's North Kivu province, and it has health officials gravely concerned due to conflict in the area along with other factors.
The country's 
Ministry of Health
 announced Monday that 57 cases of hemorrhagic fever have been reported in the region: 30 confirmed and 27 probable.
"After the visit, I am actually more worried," Tedros said at a
 news conference
 Tuesday.
"What makes actually the outbreak in eastern DRC or northern Kivu more dangerous is, there is a security challenge.
There is active conflict in that area. Since January, there were 120 violent incidences," he said.
Thousands in the region have been displaced by fighting between rebel groups and government forces.
"That environment is really conducive for Ebola actually to transmit freely, because in that area, there are places called red zones, inaccessible areas, because there are many armed groups that operate in that region or in that province," he said.
In other words, those areas remain difficult to access, and people may have difficulty getting health care and support. Also, he added, many cases are among women and children.
"There are other factors that complicate the issue. One is high population density," Tedros said.
North Kivu is among Congo's most populated provinces, with 8 million inhabitants, according to WHO and the United Nations. Its capital is the city of Goma. The region has been experiencing intense insecurity and a worsening humanitarian crisis, with over 1 million internally displaced people and a continuous outflow of refugees to neighboring countries, including Uganda, Burundi and Tanzania.
"The other worrisome problem, especially in Mangina, is the number of health workers that are already effected with Ebola, and we have, so far, seven cases," Tedros said.
This new outbreak is the second of the summer for Congo.
Cases in the new outbreak emerged last month, just about a week after the government declared that a previous 
Ebola outbreak had ended
. The previous outbreak was the country's ninth on record since the
virus was discovered
 in 1976 near the Ebola River in what is now the Democratic Republic of Congo.
The new outbreak remains a high risk regionally and nationally, but "the risk of international spread is now at low level," Tedros said.
Officials are working to control the new outbreak.
They were followed by first-line health workers from the Mangina health center, who had been in contact with confirmed Ebola cases.
"We have started with health workers, and we have already vaccinated more than 216. And, according to the data that I have since last evening, we have already vaccinated 20 people from the community, and we will speed up that," Tedros said.
A total of 
3,220 doses
 of an investigational Ebola vaccine from the 
pharmaceutical company Merck
, called rVSV-ZEBOV, are available in the country, and some supplementary doses have been requested, according to WHO.
The vaccine is being administered using a 
ring vaccination strategy
, in which groups of people who were in close contact with each Ebola case, as well as the contacts of those contacts, get vaccinated.
Yet Tedros said Tuesday that a proposal to conduct more widespread vaccinations among people in Mangina, whether they are contacts or not, has been under consideration.
"The hemorrhagic fever viruses have a number of issues that make them particularly problematic with regard to transmission. They have this initial period when people are infected but don't show symptoms, and that's a problem," he said, adding that once people are infected, they are extremely contagious.
"So the best strategy is to identify infected people, get there rapidly with trained health care workers and get quarantine established quickly," he said. "That is the major lesson we have learned."