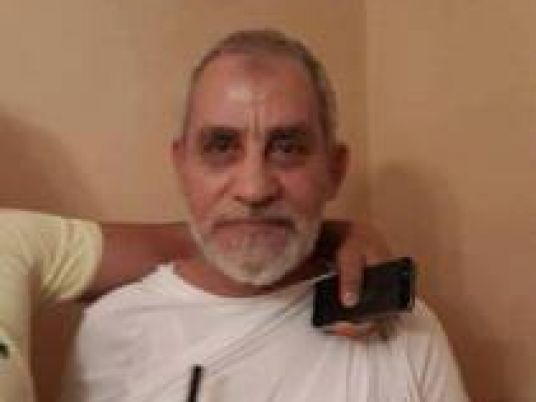 The security forces arrested 54 Muslim Brotherhood members over charges of attacking police facilities and inciting violence in seven governorates nationwide.
Seven members were arrested in Alexandria for inciting riots, protests and violence. One of the arrested possessed a large sum of money, a pistol and 12 gold alloys.
In Aswan, 10 members were arrested over charges of commiting violent acts, blocking streets, and distributing leaflets calling on people to boycott the constitutional referendum scheduled for 14 and 15 January.
Twenty members of the Brotherhood were arrested in Fayoum on charges of attempting to storm police stations and the governorate's headquarters.
In Cairo, eight members were arrested for distributing leaflets calling for protests and blocking roads.
Three members in Assiut and five in Suez were arrested on charges of attacking police facilitites, sabotage, and calling for protests.
One member was arrested in Qena.
Following the ouster of Brotherhood President Mohamed, the newly empowered opponents of the Brotherhood have aimed to squash the group, which has been historically the only opposition to the military establishment.
The move to ban the Brotherhood is a result of the recent bombing in Mansoura that killed at least 15 people. Though a terrorist organization called Ansar Bayt al-Maqdes has claimed responsibility, the government has placed the blame squarely on the Brotherhood. The government has yet to provide evidence, linking the Brotherhood to the attack.
Edited translation from MENA