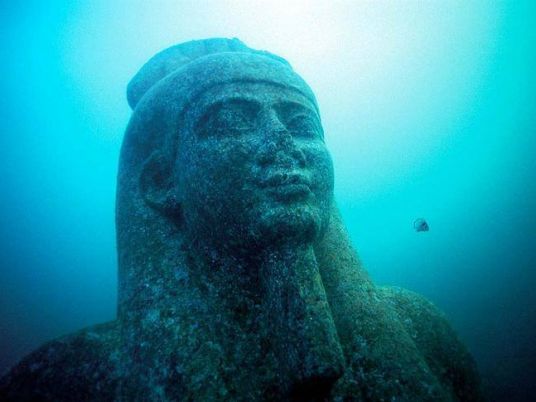 Six local and international excavation missions have obtained the necessary approvals to resume their underwater archeological excavations for antiquities along the shores of Alexandria and Red Sea governorates, according to the Department of Underwater Antiquities in the Ministry of Antiquities.
The head of the department, Mohamed Abdel Maguid, said the missions submitted their papers for approval in December in an effort to be ready before April. Only two of the six missions will resume work next month, he added.
The first of these two missions is the French Le Centre d'études Alexandrines (CEAlex), headed by Isabelle Hairy. This mission will complete its work in Fort Qaitbay by May 20. The second is the Egyptian mission which will work along Red Sea coasts from April 15 until May 7, headed by Mohamed Mostafa.
Maguid said the other four missions have asked for the commencement of their work to be delayed until fall. These include Frank Goddio with the European Institute of Underwater Antiquities in France; Harry E. Tzalas with the Institute of Hellenic Underwater Archaeology in Greece; Galina A. Belova with the Russian Institute for Archaeology and Egyptology Studies; and Paolo Gallo with Turin University in Italy.