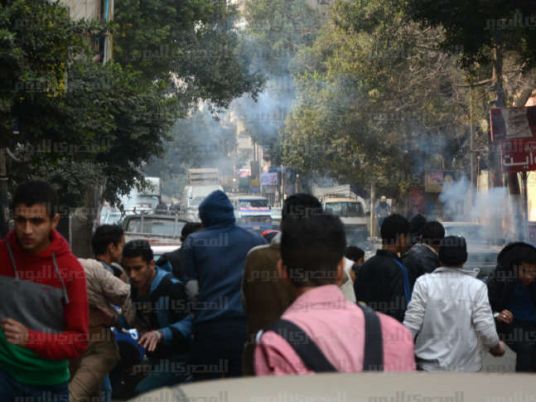 On Monday, South Giza prosecution detained 73 Muslim Brotherhood supporters for 15 days pending investigation into the protests that took place during the celebration of the third anniversary of the 25 January revolution.
On Saturday, the death toll in the clashes that took place in Giza governorate alone stood at 12 deaths, including three fatalities in Dokki, five in Agouza, two in Ousim, one in Warraq and another in Giza.
The victims' bodies were handed over to their families after the autopsy.
Initial forensic reports showed that the cause of death was bullets in the chest, head and other parts of the body.
The suspects face charges of allegedly joining an armed terrorist group that aims to disturb security and public peace, possessing firearms without a license, manufacturing and possessing fireworks and Molotov cocktails, attacking the personal freedom of citizens and intimidating them, vandalizing property including cars and shops, resisting authorities, attacking police and inciting against them and demonstrating without a permit.
The suspects denied all charges against them, adding that police arrested them randomly while dispersing their demonstrations.
They denied having anything to do with the weapons and explosives police claim they had.
Edited translation from Al-Masry Al-Youm