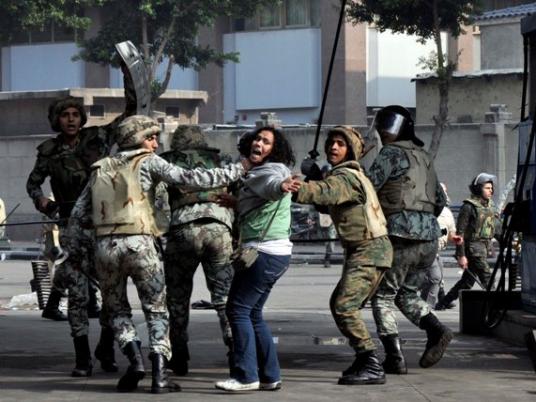 Eight protesters have been killed and 299 injured during a crackdown on a sit-in outside the cabinet building in Cairo, the Ministry of Health told state news agency MENA on Saturday.
Those who have died are Adel Abdel Rahman Moselhy, 20, Alaa Mohamed Abdel Hady, 22, Mohamed Abdallah Mohamed, 30, Ashraf Omar Ahmed Ali, 16, Emad Eddin Effat, 52, Ahmed Mohamed Mansour, 27, and two others who are yet to be identitied.
Five died at the old Qasr al-Aini hospital, two at the new Qasr al-Aini hospital, and one at the Hilal hospital.
An earlier toll put the dead at three and injured at 257.
Protesters said the clashes outside the cabinet started after a fellow protester, Aboudi Ibrahim, was kidnapped during the early hours of Friday. Ibrahim was reportedly arrested by police, and beaten and electrocuted before being released to go back to the sit-in.
The sit-in started after the appointment of Kamal al-Ganzouri as prime minister on 24 November, which followed week-long clashes between security forces and protesters on Mohamed Mahmoud Street, off Tahrir Square. Those clashes left at least 45 dead and scores injured, and led to the resignation of previous Prime Minister Essam Sharaf.
Media reports say that eight members of the recently formed, 35-member advisory council to the ruling military council have resigned since yesterday in protest of the military police's use of violence.