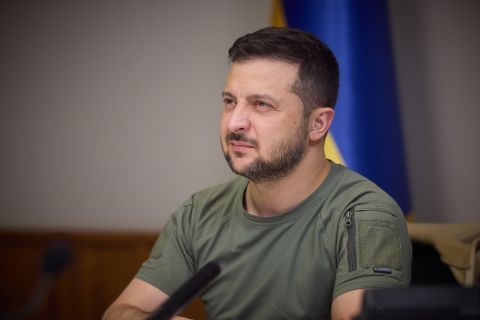 Ukrainian Railways said that 80% of their trains were continuing to run as scheduled, despite a wave of attacks on the country's critical infrastructure Monday morning.
The company said reserve diesel locomotives were being brought out and that all trains would continue to run.
Some trains departing from the capital Kyiv however have been delayed, the company said, including routes from the capital to Dnipro, Uzhhorod, and Kramatorsk.
Strikes on Ukraine's critical infrastructure were reported across the country Monday, including in the central regions of Kyiv, Cherkasy, and Kirovohrad, the eastern region of Kharkiv, and the southern region of Zaphorizhzhia.