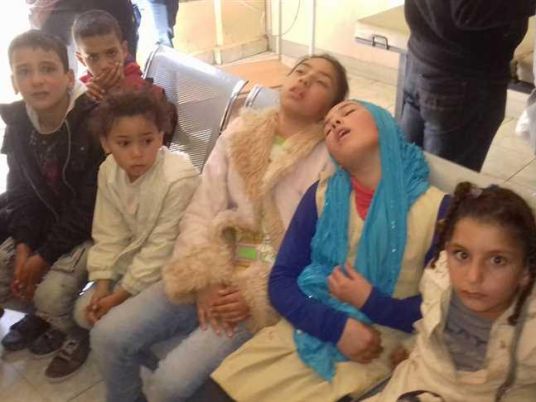 Khafr Khadra school in Bagour, Monufiya has now recorded 81 students as having been poisoned, according to an announcement from the Ambulance Organization chairman in Monufiya Amgad Abdel Hamid.
The organization declared a state of emergency at hospitals in Bagour following the incident, Abdel Hamid added in a press statement on Tuesday.
The families of the victims, whose ages range from 6 to 12, said their children suffered from stomach aches and vomiting once they arrived home from school.
About 800 students across eight schools in two Sohag villages had some kind of food poisoning after eating a school meal last week, according to a press release from the Health Ministry.
Students suffered fatigue and other symptons, and were taken to nearby central hospitals.
The ministry said all cases endured vomiting and stomach aches. Most of these students have been allowed to leave hospital following treatment.