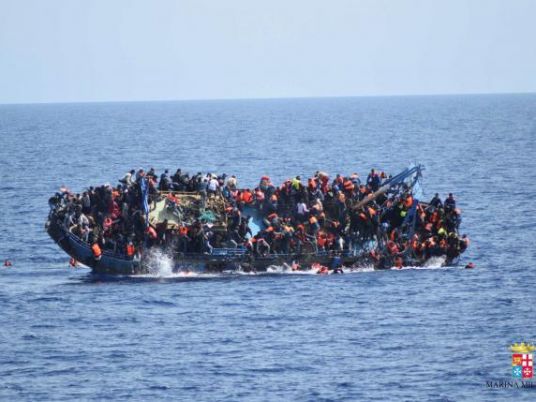 About 90 people are feared drowned after a smugglers' boat carrying mostly Pakistani migrants capsized off Libya's coast early Friday, the UN's migration agency said.
Ten bodies have washed ashore near the Libyan town of Zuwara following the tragedy in the early morning, said International Organization for Migration spokeswoman Olivia Headon, citing information from its partner agencies. Eight were believed to be Pakistani, and two Libyans.
"We are told that two survivors swam to shore, and one person was rescued by a fishing boat," Headon said by phone from Tunisia's capital to reporters at the UN in Geneva. "We are working to get more details on the [capsizing] and where the survivors are so that we can assist them better."
She said Pakistani nationals are increasing among the number of migrants attempting to cross the Mediterranean to Italy and Europe via Libya. By nationality, Pakistanis last year made up the 13th largest nationality represented among migrants making the crossing, but they were the third-largest contingent in January.
Headon said the reason for the increasing flow of Pakistanis wasn't immediately clear, nor whether the greater influx is likely to continue, but added: "We're looking into it."
IOM says 6,624 people crossed the Mediterranean in January — about two-thirds of them to Italy — about a 10-percent increase from a year earlier. About 250 people died in the crossing in January, six fewer than a year ago.