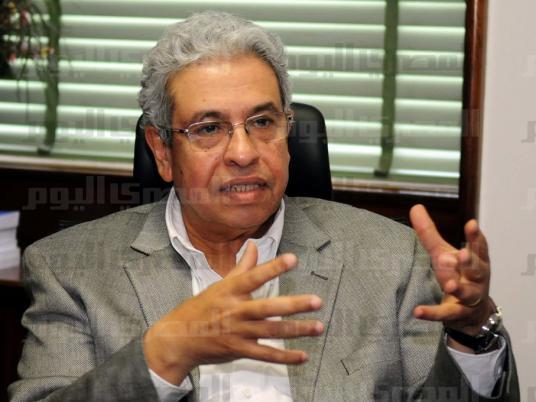 Political science scholar Abdel Moneim Said has been appointed as the new chairman of Al-Masry Al-Youm, succeeding Salah Diab, the founder of the newspaper.
Members of the board of trustees all agreed on Said as the new chairman. The newspaper said that his appointment came as a result of his long and rich professional experience.
Diab will become an honorary president of the newspaper.
Al-Masry Al-Youm was founded by Diab in 2002 as an Arabic daily newspaper. After three years, the paper was considered one of the top Arabic daily newspapers in the country. The English-language sister publication of Al-Masry Al-Youm daily, Egypt Independent, was founded in 2009.
Said was previously chairman of the board of Al-Ahram Newspaper and Publishing House. He also servied as the president of Al-Ahram Center for Political and Strategic Studies.
He received his PhD in Political Science in 1982 from Northern Illinois University. He has written numerous books and academic papers and also written extensively about Egyptian affairs.