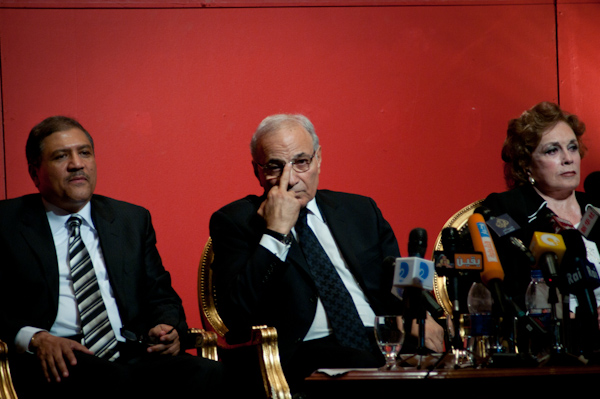 Mohamed Abou Hamed, co-founder of the Egyptian National Movement Party, went to Dubai on Thursday to meet with Ahmed Shafiq to arrange for the official announcement of their party.
Shafiq lost this year's presidential election to President Mohamed Morsy and has been in the United Arab Emirates ever since. He is currently facing charges of profiteering and squandering public funds when he was minister of civil aviation under the regime of former President Hosni Mubarak.
"Shafiq is the party's candidate for the presidential elections of 2016," Abou Hamed said. "His popularity makes him able to lead the opposition."
He also said the party would also be very competitive in the next parliamentary elections.
A court is convening on 14 October to consider Shafiq's case, in which he is charged with selling 40,000 square meters of land lots to Mubarak's sons, Alaa and Gamal, for a price lower than their real value.
Edited translation from Al-Masry Al-Youm