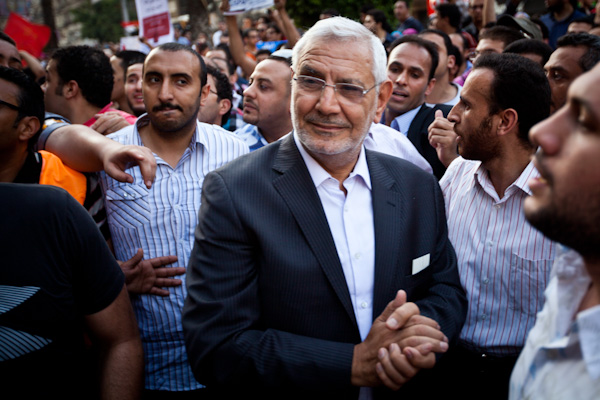 Former presidential candidate Abdel Moneim Abouel Fotouh has urged young members of his party to stay in Egypt, despite the increased number of arrests of anti-government activists.
Abouel Fotouh, chairman of Misr al-Qawiah Party, said during a party iftar in Alexandira on Wednesday that "the youth of Misr al-Qawiah are aware of the importance of peaceful action both inside and outside universities, as the only means for political action in Egypt", adding that "getting dragged to violence hurts everybody".
Aboel Fotouh praised the actions of those who, he said, "were detained and adhered to their stances after their release".
Edited translation from Al-Masry Al-Youm