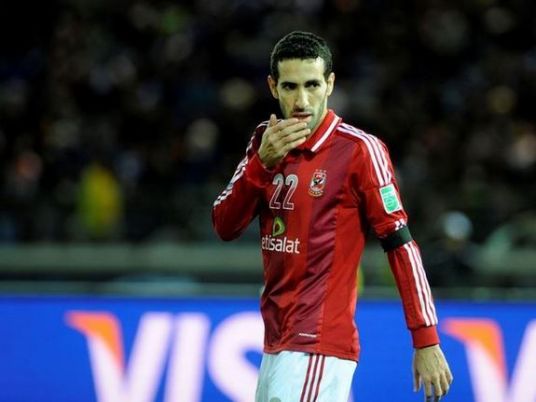 Former Egyptian national and Al-Ahly legend Mohamed Aboutrika will return to Egypt in April, sources close to the ex-midfielder told Al-Masry Al-Youm on Thursday.
The source said that Aboutrika is awaiting the upcoming session for the Court of Cassation on April 18, during which it will make a final ruling on the player's appeal against listing him on the country's terrorism list.
The Prosecution of the Court of Cassation had recommended earlier this month to accept an appeal submitted from Aboutrika's lawyers to cancel the court verdict of Cairo Criminal Court which put Aboutrika on the terror list in January 2017.
This comes in line with the end of the contract between Aboutrika and beIN SPORTS network in April.
Although the network asked Aboutrika to renew the contract before the 2018 World Cup, he wants to return home after an absence of more than a year.
In January 2017, Aboutrika had been added to the Egyptian authorities' terror list by a court, based on suspicions that he had provided financing for the banned Muslim Brotherhood group.
In 2015, a government committee froze the assets of Aboutrika, two years after he retired. The government accused him of financing the Brotherhood, which was classified as a terrorist organisation at the end of 2013.
Aboutrika was voted in January the greatest player in Egyptian history in a FIFA poll, overcoming the likes of Mohamed Salah, Mahmoud Al-Khateeb, and Hossam Hassan.
Aboutrika topped the poll with a sweeping 56 percent, followed by Salah taking 36 percent of the votes. Khateeb gathered 6 percent of the votes, while Hassan took 2 percent.
Edited translation from Al-Masry Al-Youm