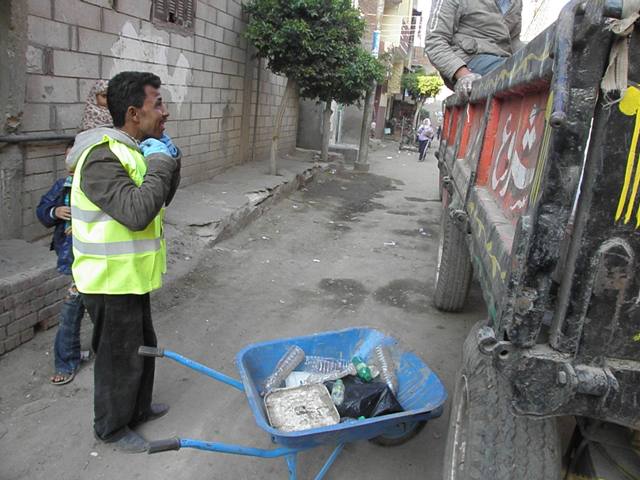 Activists launched an invitation on Facebook to have a symbolic protest with brooms outside the Justice Ministry on Thursday in response to unfavorable remarks made by the former Justice Minister, Mahfouz Saber, on garbage collectors.
The activists called for "brooming" the ministry's premises in response to Saber's TV remarks on Sunday, in which he suggested that sons of garbage collectors are not socially eligible to work in the judiciary given the profession's prestige.
His comments sparked a public uproar demanding his removal and the following day Prime Minister Ibrahim Mehleb accepted Saber's resignation.
Ahmed Harb, the main advocate of the solidarity protest, said the former minister "insulted an important class of the nation without whom we would have lived in a polluted environment", adding that those workers should have been honored, rather than belittled, by the minister.
Harb added that the success of this new campaign should be crowned with the appointment of 138 law school graduates who were excluded from prosecution services' appointments given their parents' humble educational backgrounds.
Edited translation from Al-Masry Al-Youm