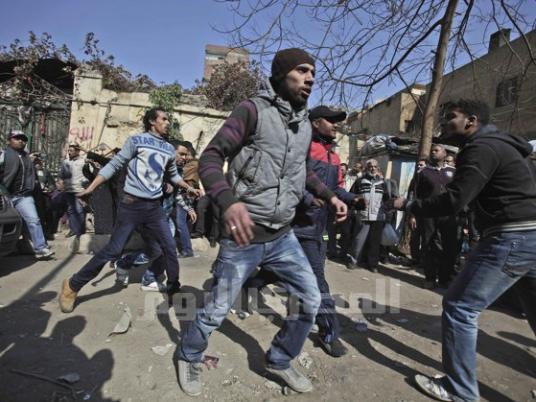 As public outrage mounts over violence at a football match Wednesday, two prominent Egyptian activist groups are calling on citizens to engage in acts of civil disobedience to impel the ruling military council to step down.
Both the April 6 Youth Movement's Mansoura branch and the Popular Campaign to Support Mohamed ElBaradei called for a general partial strike to begin Thursday and escalate with unspecified acts of civil disobedience until 11 February, which marks the one-year anniversary of former President Hosni Mubarak's resignation.
In a statement, the Popular Campaign to Support Mohamed ElBaradei described the Port Said violence as "a conspiracy to get revenge on the ultras." The campaign described the ultras, as hardcore football fans are known in Egypt, as "heroes of the Battle of the Camel and Mohamed Mahmoud [Street clashes]" and said that national security threats will increase every day that the Supreme Council of the Armed Forces remains in power.
ElBaradei announced he would not run for president in January, but his campaign has vowed to continue his reform efforts in Egypt.
The campaign held the SCAF responsible for the Port Said riots, which it mentioned coincided with the first anniversary of the infamous Battle of the Camel — when thugs riding horses and camels attacked peaceful protesters in the square — and came amid a string of bank robberies and other security failures across the country.
At least 71 people died and hundeds were injured Wednesday night at the Port Said football stadium when fans rushed the field and clashes broke out.
The April 6 Youth Movement's Mansoura branch also called for civil disobedience Thursday, urging that it continue until power is handed over to a civilian government.
The SCAF is still defending remnants of the former Mubarak regime, said the April 6 statement, calling on the People's Assembly to hold those involved in the Port Said riots — including the SCAF — accountable. The statement also demanded the formation of a national salvation government and retribution for the victims of the Port Said violence.