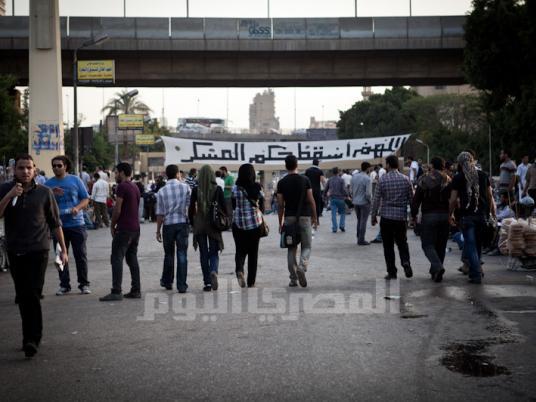 Activists and representatives of several coalitions and movements in Alexandria are calling for a sit-in outside the military command post in the Sidi Gaber neighborhood, in protest against clashes taking place in Cairo's Abbasseya Square.
The activists said they would stage several marches from the Bibliotheca Alexandrina to the command demanding retaliation for those killed during the Cairo sit-in near the Defense Ministry in Abbasseya.
Noha Kamal, coordinator of the "We're all Independent for Egypt" movement, told Al-Masry Al-Youm the protests would also highlight demands that the military intervene to end the bloodshed and that it hand over power to an elected president as scheduled.
She condemned the military council's "scheme to abort the revolution," stressing that activists should continue to push for revolutionary goals.
Mahmoud Shaaban, coordinator of the Popular Campaign to Support Mohamed ElBaradei in Alexandria, said the proposed Alexandria sit-in would consist of "real revolutionaries" expressing their rejection of the "thuggery" carried out against protesters in Abbasseya.
"There should be a strong response toward what's happening in front of the Defense Ministry. We will not be silent or waive the rights of the victims and injured, whatever their demands or affiliations were," he added.
Supporters of disqualified presidential candidate Hazem Salah Abu Ismail began the Abbasseya sit-in Friday night and were joined by activists from other groups when the sit-in was attacked by armed men on Saturday. Another wave of attacks that began early Wednesday has left at least nine people dead, according to official estimates.
Edited translation from Al-Masry Al-Youm