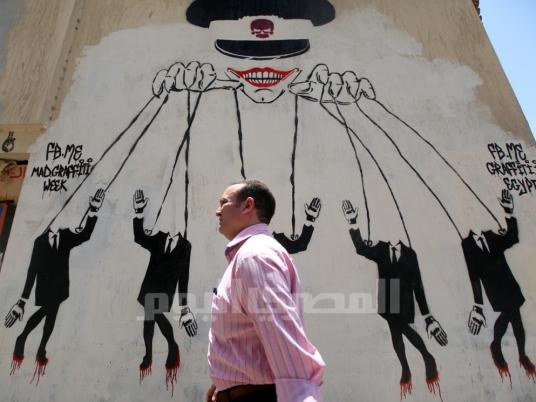 Dozens of members of revolutionary groups protested in front of the Ismailia train station Tuesday, delaying a military train heading to Port Said for a half hour.
The protesters chanted, "Leave, leave," during the protest. Security forces eventually convinced them to vacate the train tracks.
Mossad Hassan, the Socialist Popular Alliance Party leader in Ismailia, said the protest aimed to send an angry message to officials over the train derailment in the Badrashin district of Giza on Monday, which left 19 central security recruits dead and 117 injured. Hassan and other protesters believe government negligence was responsible for the disaster.
Hassan called on President Mohamed Morsy and Prime Minister Hesham Qandil to resign, accusing them both of being unable to run the country.
Morsy met Tuesday with Qandil and Transport Minister Hatem Abdel Latif to discuss the disaster.
In a statement issued Tuesday, Morsy offered his condolences to the Egyptian people and families of those killed.
"The Badrashin train crash is painful for all of us, as all the injured and the martyrs are our sons and were on their way to serve the nation," he said. "Condolences, though, cannot restore lives."
Morsy said full medical care and support would be provided for the injured.
Edited translation from Al-Masry Al-Youm