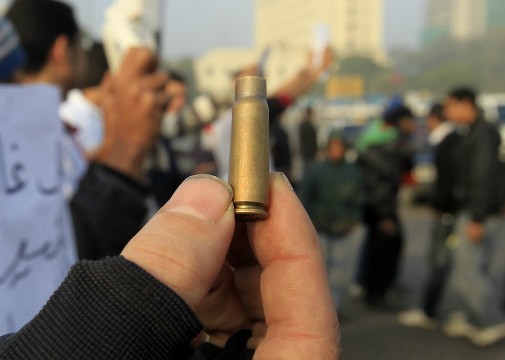 Activists are organizing a large reception at Cairo airport for a revolutionary who had been receiving treatment in Germany for an injury he sustained in November's bloody clashes on Mohamed Mahmoud Street.
Reda Abdel Aziz, whose right eye was injured during the fighting, is due to arrive in Cairo Thursday.
In a phone-in interview with Egyptian state TV from Germany, Abdel Aziz said before his surgery, German doctors told him he had an artificial right eye and that the real one was no longer there, and they were unable to restore his vision.
Abdel Aziz accused doctors at Ain Shams University Hospital, also known as Demerdash hospital, of stealing his right eye while he was being treated there following the clashes.
Abdel Aziz lost his left eye during the uprising last year, which forced former President Hosni Mubarak from office.
Activists created a Facebook event and spread the word on Twitter ahead of Abdel Aziz's arrival.
"Reda is neither an activist nor a member of any movement. He is an Egyptian who loves his country and hates injustice," read a post on the Facebook event.