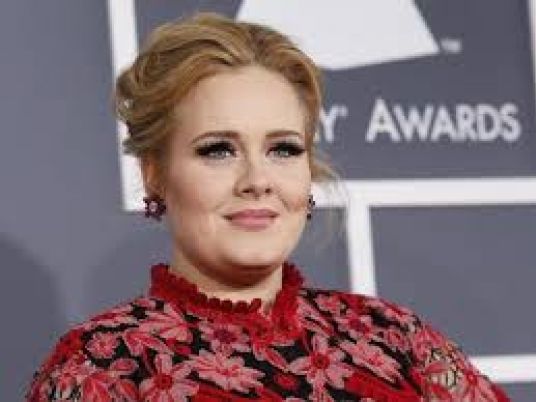 British singer Adele's much-anticipated album "25" will not be available for streaming on any digital music services, including Spotify and Apple Music, a music industry source said on Thursday.
The source said Adele's XL Recording label had decided to withhold "25," expected to be the biggest album release of 2015, from streaming platforms when it is released on Friday. The New York Times first reported the move.
"We love and respect Adele, as do her 24 million fans on Spotify. We hope that she will give those fans the opportunity to enjoy '25' on Spotify alongside '19' and '21' very soon," Spotify said in a statement, confirming that its followers would not have access to the new album.
Adele's representatives declined to comment on the decision, which follows a similar move by US country-pop artist Taylor Swift over her album "1989."
Tyler Goldman, chief executive, North America, of music streaming company Deezer said the service would not have Adele's new album at launch.
"She's benefiting from paid subscriptions, but she's using this as an opportunity to try and sell more CD's or downloads," he said. "If all artists did this, we wouldn't have the growth in subscriptions we have."
Apple Inc and other services, including Pandora and Google Play, could not immediately be reached for comment.
The album is the first by the singer since "21" in 2011, which sold more than 30 million copies worldwide.
"25" had been expected to sell more than 1 million units in North America in its first week, according to estimates by Billboard magazine.
The release follows record-breaking downloads and views for the first single "Hello," released in October.
The move by Adele and her management mirrors Swift's refusal to offer her album "1989" to streaming services. Swift, one of the most powerful names in pop music, made the decision after writing an op-ed on how artists should value their music and not offer it for free.
"1989" became the biggest selling album in the world in 2014 with estimated sales of more than 8.5 million copies.
In July, Swift agreed to put "1989" on Apple Music, days after it agreed to pay artists during a free trial of its new streaming music service.
Swift's decision to withhold "1989" did not have a material financial impact for streaming services and neither will Adele's, said Deezer's Goldman. "One individual artist is not going to change the inevitability of streaming," he said.