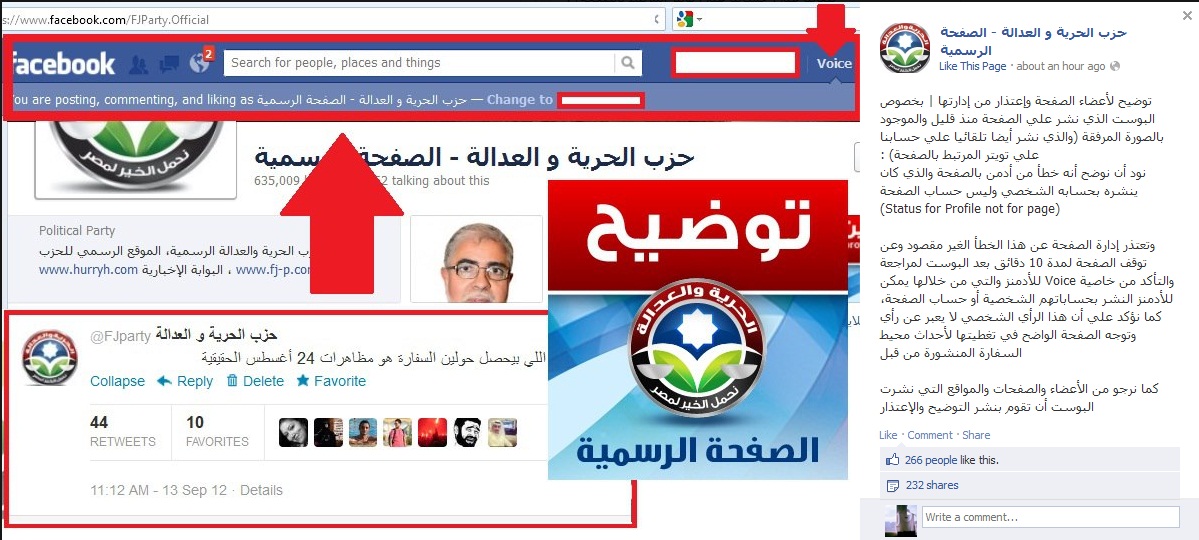 An advisory report by commissioners at the Cairo Administrative Court, issued on Saturday, recommended the disbanding of the Muslim Brotherhood's Freedom and Justice Party.
In October, the court postponed its verdict to 16 November on the case pending the consultative report. The report is not binding for judges considering the case demanding the dissolution, which had been brought by Ahmed al-Fadaly, coordinator for the Independence Current, an alliance of leftist political parties.
The report directed for the dissolution of the party, the sequestration of its funds and adding them to state treasury. The document said the party no longer exists in light of the 30 June revolt against toppled president Mohamed Morsy, a former senior leader in the party.
In his petition, Fadaly argued that the party had been established on religious grounds and as per directives from the Muslim Brotherhood. He said Egyptians revolted against the party on 30 June 2013, which required its dissolution.
A separate court ruling earlier this month had upheld a previous verdict disbanding the Muslim Brotherhood's NGO.
Mohamed al-Sisi, a member at the FJP's legal committee, said the party is more concerned with "revolutionary mobility" than a court verdict dissolving the party. "We believe that by the end of the coup, partisan life will return to pre-30 June," al-Sisi told Al-Masry Al-Youm.
Sisi said the Administrative Court's report was "predictable" and "politicized", accusing the judiciary of issuing judgement that toes the regime's line. He argued that there is no point in maintaining the party under the "coup". "Our top concern is to struggle against all consequences of the existence of the current authorities," he said.
"The existence of current political parties is contingent on the fall of security agencies. Banning one party does not mean it is illegal, and the survival of any does not mean it is legitimate," al-Sisi added.
Edited translation from MENA