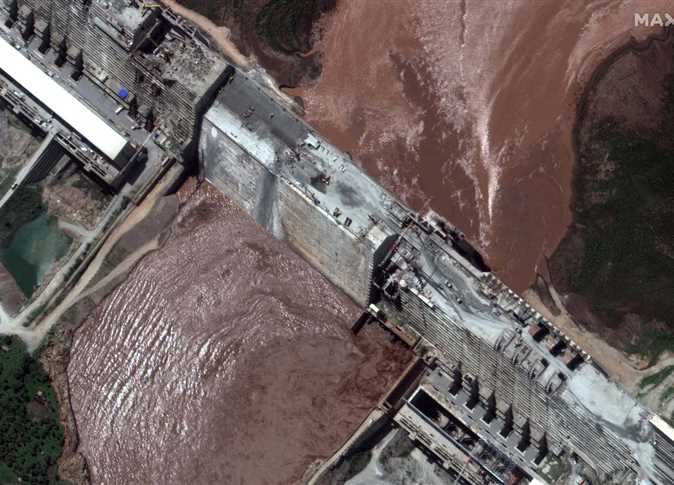 The African Union on Friday called on Egypt, Sudan and Ethiopia, with the support of experts and observers from the AU, to begin working together to finalize a binding agreement regarding the filling and operating of the Grand Ethiopian Renaissance Dam (GERD).
In a statement, the union said that a meeting of the bureau of the Assembly of AU Heads of State and Government agreed on a process for finalizing negotiations on an agreement, which should also include a comprehensive agreement on future Blue Nile developments as well.
The bureau welcomed the willingness of all involved parties to work on a comprehensive agreement on the Blue Nile as soon as possible.
The AU's statement came following an extraordinary bureau meeting held on July 21 to review the progress pertaining to the GERD's trilateral negotiations, which in turn was a follow up to the bureau's first extraordinary meeting on June 26.
Held through video-teleconference, the meeting was attended by Egyptian President Abdel Fattah al-Sisi, the Prime Minister of Ethiopia Abiy Ahmed, the Prime Minister of Sudan Abdalla Hamdok, the President of Kenya Uhuru Kenyatta, the President of the DR Congo Felix Tshiseked, the chairperson of the African Union Commission Moussa Faki Mahamat, and headed by South Africa President and chairperson of the AU, Matamela Cyril Ramaphosa.
The bureau's meeting saw extensive discussions regarding the filling and annual operation of the GERD alongside future development projects on the Blue Nile River upstream of the dam.
South Africa, through its capacity as the current head of the AU, will communicate with all involved parties regarding the next trilateral negotiations session to address all outstanding legal and technical issues.