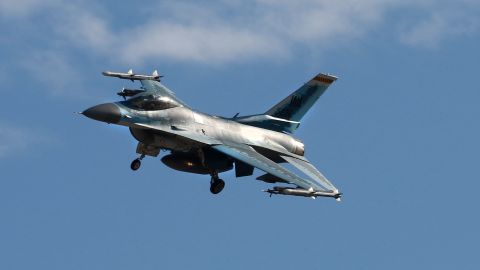 Top Ukrainian officials have in recent days escalated their public lobbying campaign for US-made F-16 fighter jets, arguing they need them urgently to defend against Russian missile and drone attacks.
But that push is being met with skepticism by US and allied officials who say the jets would be impractical, both because they require considerable training and because Russia has extensive anti-aircraft systems that could easily shoot them down.
More puzzling to US officials is why Ukraine has made such a public show of asking for F-16s, when in private the jets are rarely mentioned atop Ukraine's wish list of weapons.
In private conversations US officials at the Pentagon and the White House have had with Ukrainians over the last several months, fighter jets have not ranked highly on the country's list of priorities, officials said. Instead, Ukraine has been much more focused on long-range missiles — which the US is reluctant to hand over — as well as more ammunition, air defenses and tanks, which are now on their way after a dramatic public debate among NATO allies.
The Europeans have had a similar experience. French President Emmanuel Macron and Dutch Prime Minister Mark Rutte said Monday that while "nothing is off-limits in principle," neither the Netherlands nor France had received any official requests from Ukraine to send the fighter jets.