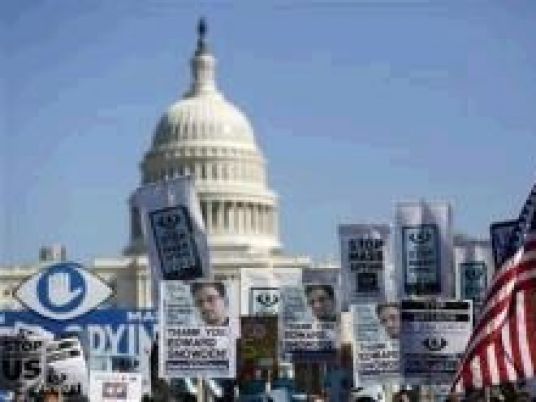 The terrorist Agnad Masr group has claimed responsibility for the Cairo University blast that occurred on Wednesday.
The group issued statement on its Twitter account saying, "As part of the 'Retaliation is Life' campaign, a bomb was placed in the same place where Brigadier Tareq Al-Margawy, head of west Giza investigations sector, was killed in a previous operation."
"We reduced the power of the bomb in order that the shrapnel does not reach the passers-by," the statement added. "Despite precautions by police, God enabled us to penetrate their lines and plant a bomb that blasted them."
A bomb exploded on Wednesday at Cairo University Square in Giza, leaving six policemen including the governorate's deputy security chief and four citizens injured. The same area had earlier witnessed the murder of policeman Margawy in April.
An interior ministry source said on Wednesday that investigations are underway and that interrogations on the death of Margawy showed the involvement of the same group in his killing.
Some suspects in the assassination case were arrested and are being questioned.
Edited translation from Al-Masry Al-Youm