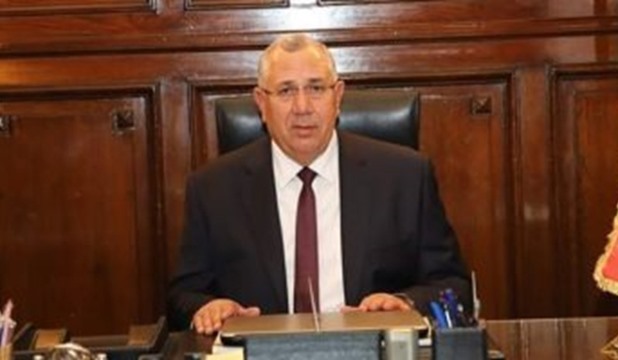 Agriculture and Land Reclamation Minister al-Sayed al-Quseir has underlined the need to harmonize the United Nations Food and Agriculture Organization (FAO) plan with the state's goals on achieving food security and raising living standards for smallholder farmers in the coming period.
The minister's remarks came on Saturday at a meeting held with Nasr al-Din Haj al-Amin, Director of FAO Regional Office in Egypt, to discuss opening new horizons of mutual cooperation between the agriculture ministry and the UN organization.
The ministry will work with the FAO on providing technical support and experts to raise agricultural awareness and apply the most developed and modern agricultural systems, the minister said.
For his part, al-Amin stressed that FAO is keen to ensure that the implemented projects in Egypt will match the requirements of the State's sustainable development plans.
FAO will carry out a Canadian-proposed agriculture project in the governorates of Kafr El Sheikh, Beheira and Aswan under the presidential 'Decent Life' initiative, the minister added.