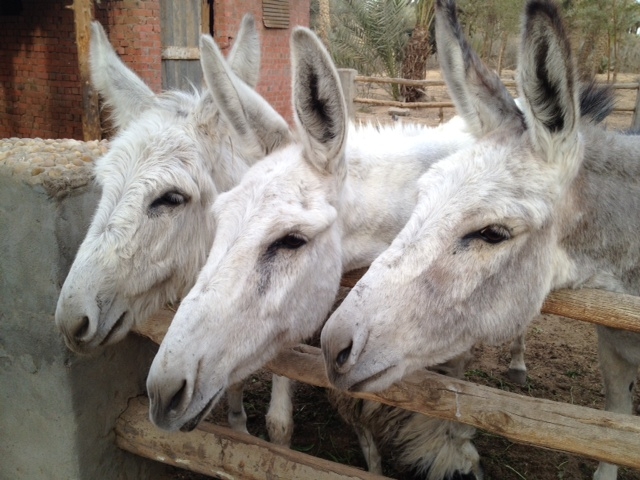 The scientific committee affiliated to the Agriculture Ministry's General Organization for Veterinary Services has approved an offer from a company that exports donkey leather to export 10,000 live donkeys to China to limit violations of donkey slaughtering and prevent their meat from circulating in Egypt.
The committee's viewpoint will be reviewed by Minister Essam Fayed, who will then decide on this matter.
Meanwhile, Egypt received another offer to export live dogs to Korea in order to reduce the number of stray dogs, which the animal welfare association refuses to poison.
Major General Ibrahim Mahrous, head of the authority, said in reference to the donkeys that the committee preferred exporting them because a religious edict from Al-Azhar bans their slaughter.
Some investors propose the establishment of slaughterhouses in a "free zone" to export donkey leather and products, which would surely achieve economic profit, if this setup could be legalized.
Informed sources told Al-Masry Al-Youm that the authority is seeking to end the violations involved in the slaughter of donkeys, through the establishment of proper slaughterhouses that are approved by the government in accordance with standards; and setting them up in a way that prevents consumption of the donkey meat by people.
Hassan al-Goaweiny, head of the central department of slaughterhouses and hygiene, stressed that restrictions on circulating the donkey meat makes the Giza zoo, which is affiliated to the central department of zoos and animal protection, the first source that can receive donkey meat.
Donkeys in Egypt are only slaughtered under medical supervision at licensed slaughterhouses and their meat is meant to be fed to wild animals.
Edited translation from Al-Masry Al-Youm