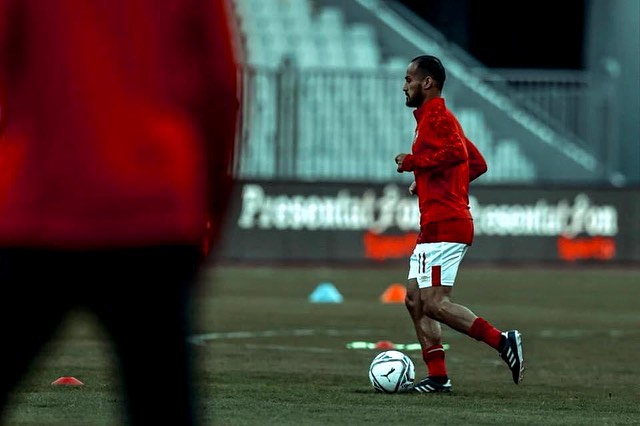 Al-Ahly Club player Walid Soliman announced that he has contracted the coronavirus, days before facing Zamalek in the final of the African Champions League competition.
Soliman broke the news on his Instagram account, writing that "[My son] Selim and I tested positive for coronavirus. Your prayers."
Soliman became the fifth player in Al-Ahly Club to have become infected over the past few days, joining Mahmoud Abdel Moneim (Kahraba) Saleh Gomaa, Mohamed Sherif and Ahmed Yasser Rayan.
Al-Ahly is preparing to face rivals Zamalek in the upcoming Friday's CAF Champions League final.
Meanwhile, Liverpool star Mohamed Salah has presumably recovered from coronavirus and will join his team's training starting Monday, Liverpool coach Jürgen Klopp confirmed in press statements after Liverpool's 3-0 victory over Leicester City on Sunday in the ninth stage of the English Premier League, according to championat.com.
"That's what I've heard. A negative today. I think from now he is pretty normal in all the testing," Klopp said.
The Egyptian Football Association (EFA) announced that Salah tested positive for COVID-19 on November 14.
"Salah has undergone a second test, and results have confirmed that Salah tested positive for COVID-19. All necessary medical precautions have been taken in line with the global medical protocol," the EFA said in a statement.
Football player Mohamed Elneny also tested positive for coronavirus on November 17, the Egyptian Football Association (EFA) announced.
Image: Photograph of Walid Soliman uploaded to his official Instagram account