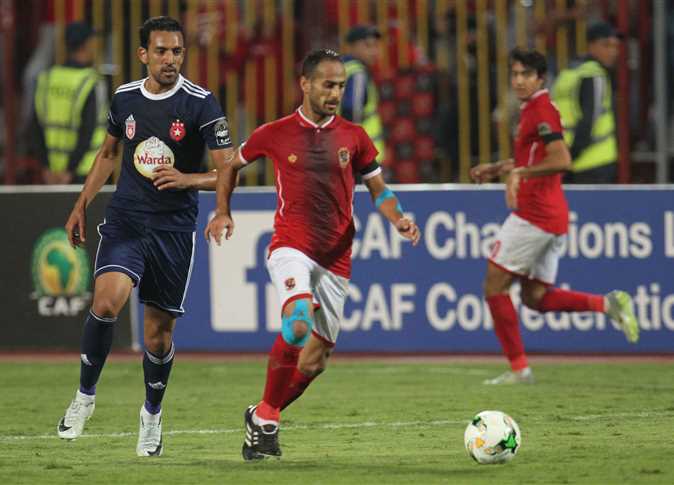 Egypt's Ahly Club team squashed Tunisian rival Étoile du Sahel in game two of the CAF Champions League Semi-finals at Borg al-Arab Stadium in Alexandria last night, winning the match 6-2.
Game one of the semi-final was played in Sousse city in Tunisia, and Étoile du Sahel won the match 2-1.
Ali Maâloul scored the first goal for Ahly in the 2nd minute of the game, Walid Azaro scored a hat-trick with goals in the 23rd, 39th
 and 48
th
 minutes respectively. Hamdi Nagguez of Étoile du Sahel scored the fifth goal by mistake for Ahly in the 51
st
 minute. Ramy Rabia scored the sixth goal at the 63
rd
 minute.
For Étoile du Sahel, Rami Bedoui scored in the 51st minute, and Iheb Msakni at the last minute of the game.
Ahly will play game one of the finals against Wydad of Morocco on Friday at Borg al-Arab Stadium in Alexandria. The team said that it would demand the authorities to allow 80,000 spectators to attend the game.