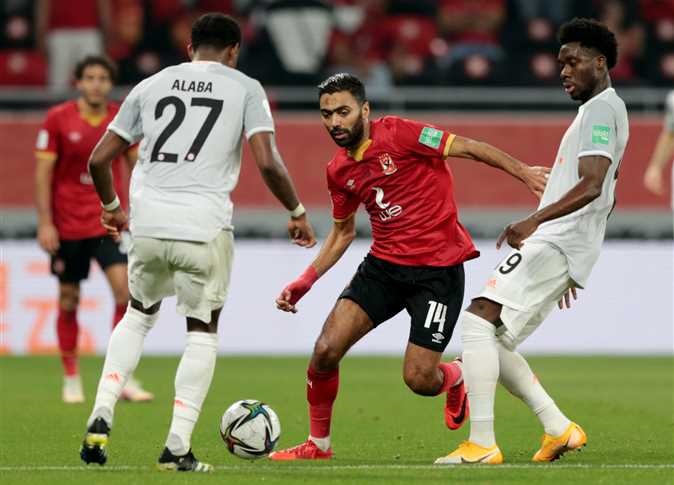 Egypt's Al-Ahly Sporting Club announced, in an official statement on Tuesday, that both Mahmoud Abdel-Moneim (known as "Kahraba") and Hussein Al-Shahat, will be excluded from the team's third-place match in the FIFA Club World Cup.
Ahly lost 0-2 to Bayern Munich in the semi-finals of the FIFA Club World Cup on Monday, and is set to play against Brazil's Palmeiras on Thursday in Doha.
"Ahly's delegation received an official letter from FIFA stating that Shahaat and Kahraba are not allowed to participate in our next game against Brazil's Palmeiras. FIFA's decision is due to the fact that both players didn't follow the precautionary measures after our last game against FC Bayern Munich," Ahly said in a statement.
The two allegedly shook hands with Mohamed Abu-Trika after the game, the team's former midfielder and  an Egyptian national. Trika was in the stadium as a fan.
The handshakes violated FIFA's strict precautionary measures against coronavirus, and the organizing committee of the Club World Cup decided to isolate Kahraba and Shahat for 24 hours and have them undergo urgent medical examinations.