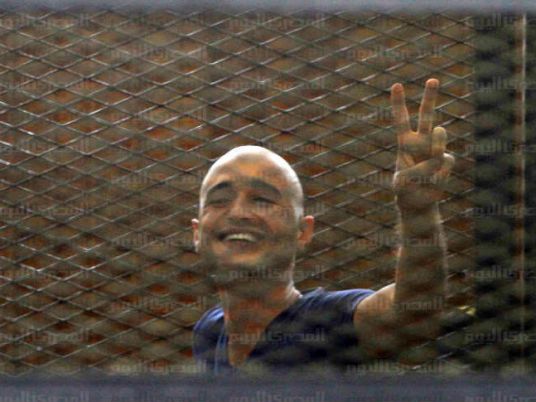 Cairo Criminal Court on Wednesday postponed the trial of political activist Ahmed Douma and 268 other defendants, including 16 detained and nine fugitives, to 3 September. They are accused of violent acts outside the Cabinet building.
The court ordered the prosecution to inform the Interior Ministry to process the necessary equipment to view the rest of the CDs and the hard disk, as well as prepare for the argumentation and for the requests of the defense.
Doma's lawyer asked the court to allow his client's wife to attend the session, which the court agreed to.
The lawyer also claimed the videos shown in court were re-edited.
Edited translation from Al-Masry Al-Youm