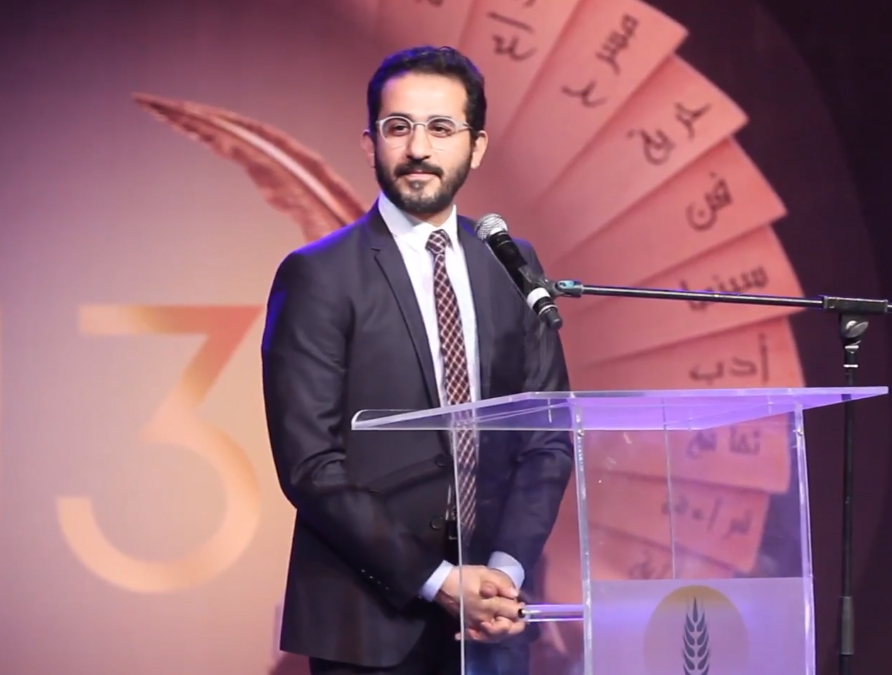 Egyptian actor Ahmed Helmy revealed on Monday that he will be starring in a new film and a series set to release during Ramadan 2021. Both projects are still undergoing preparations, stated Helmy during an interview with TV host Issad Younes on the "Sahibat al-Saada" program.
Helmy previously played a role in director Adel Sadiq's 1993 Ramadan series "Nas Wlad Nas" (Decent People), but this will be the first series in which he will play the lead role. 
Helmy, who is known for his quick-witted comedy, has appeared in over 20 movies throughout his acting career. His latest film, "Khayal Maata" (Scarecrow), was a huge box office success. Helmy also serves as Egypt's Ambassador to the United Nations Children's Fund.