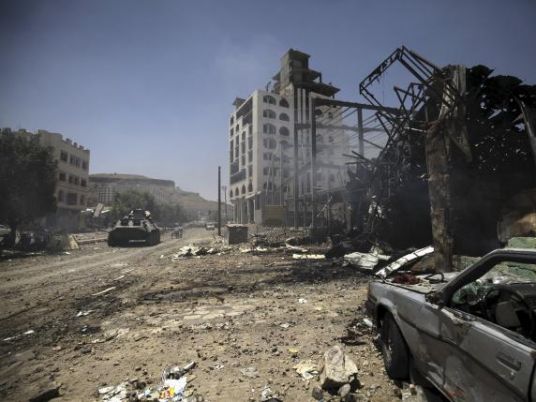 Aid flights rushed food and tents to the Yemeni island of Socotra, local officials said on Wednesday, after it was hit by a rare cyclone the United Nations said has displaced 40,000 people there and on the mainland.
Cyclone Chapala killed three people when it made landfall on Monday on Socotra, an isolated island closer to the Horn of Africa than to Yemen that has about 50,000 inhabitants and an exotic mixture of unique flora and fauna.
Another man drowned when the hurricane-force storm reached mainland Yemen's fifth largest city, Mukalla, on the Gulf of Aden on Tuesday, sending thousands of families in the region scrambling for higher and drier land.
Three Omani planes bearing tents and food and a United Arab Emirates cargo plane with 20 tons of food and blankets have arrived on the remote island in the past 24 hours, the Emirates News Agency reported on Wednesday citing local officials.
"Initial reports suggest more than 40,000 people displaced or temporarily evacuated from coastal areas and at least 450 homes damaged and destroyed," the UN aid agency OCHA said, with Socotrans accounting for half of the total displaced.
The storm is set to dissipate as it leaves warm waters and heads inland into Yemen and Saudi Arabia's desert interior.
Civil defense and recovery efforts are hampered by a seven-month war raging in the impoverished country between Yemen's exiled government backed by a Saudi-led military coalition and an Iran-allied militia that runs the capital Sanaa.
Residents despaired of receiving help any time soon.
"There's been severe damage to the people's farms and homes … two villages have been completely submerged, roads and bridges have been totally washed away by the floods and the government didn't do a thing," said Jamal al-Awlaqi by telephone from Ataq, capital of Shabwa province located along the coast and inland.
The Saudi-owned TV channel Ekhbariya reported that the Arab coalition conducted air strikes on seven Houthi-run provinces nationwide on Tuesday.
Security sources said unknown assailants killed two people at a checkpoint in the capital on Wednesday.