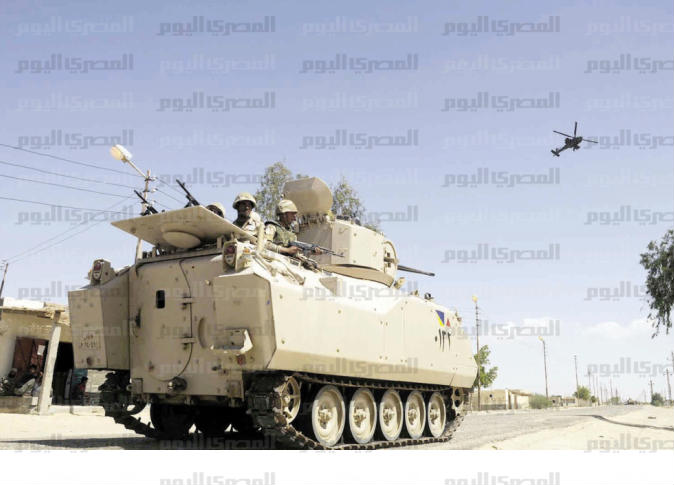 Egypt's military spokesman says a "projectile" hit the airport in the city of el-Arish in the turbulent north of the Sinai peninsula while the country's defense and interior ministers were visiting.
In a statement posted on his official Facebook page, the spokesman said an officer was killed and two "other" people were wounded in Tuesday's attack. A helicopter was also damaged, he added, but gave no further details.
Visits to el-Arish or any other part of northern Sinai by senior officials are carried out in secrecy.
News of the attack provided the first word that the ministers were visiting.
Egyptian security forces have been battling Islamic militants in Sinai for years, but the violence has intensified and become more widely spread after the military in 2013 ousted an Islamist president.