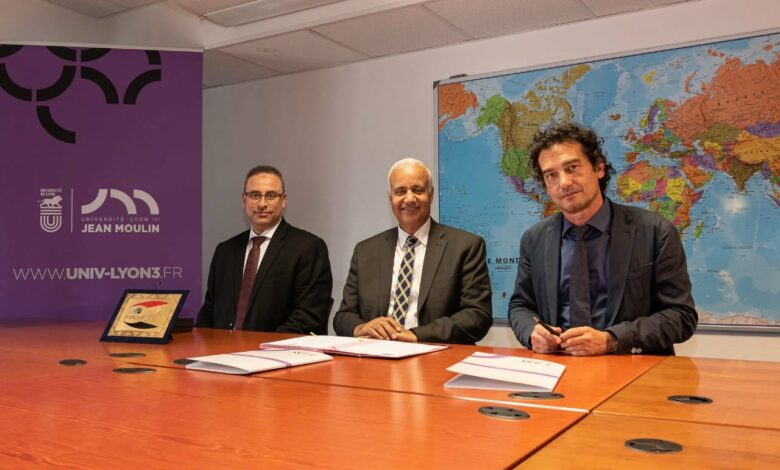 On Thursday, Egypt's Ministry of Higher Education and Scientific Research announced a new partnership agreement between Egypt's Al-Alamein  University and France's Jean Moulin University Lyon 3.
The agreement was signed by Al-Alamein's President Issam al-Kurdi and Jean Moulin's President Eric  Carbano, after extensive talks took place during Higher Education Minister Khaled Abdel Ghaffar's visit to France in May.
Joint and dual degrees and certificates will be awarded between the two universities, through the provision of Jean Moulin programs at Al-Alamein.
The agreement also allows for the exchange of students and faculty members between the two universities. Students will be awarded a certificate from both Jean Moulin and Al-Alamein.
Kurdi stressed the importance of this agreement in supporting academic cooperation between the two countries, exchanging experiences in various scientific fields, and benefiting from French expertise in all fields.