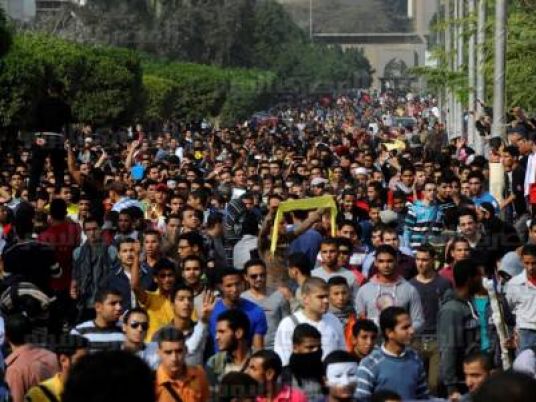 Al-Azhar expressed concern on Thursday toward extremist ideas broadcast though a Coptic satellite channel, aiming to "sow sedition and unrest among citizens in these difficult times".
Al-Azhar warned that such ideas could "stoke the fire of sedition, feed hatred, and threaten the public peace and national unity".
Al-Azhar stressed in a statement Thursday respect for all religions and respect for diversity and differences among people, and rejected any offense against other religions and beliefs.
"There are Christian satellite channels broadcast on Nilesat, especially Al Hayat Christian satellite channel, which broadcast talk shows offending Muslim beliefs and the texts of the Qur'an and Sunnah… in a blatant manner that is not based on evidence nor scientific method," said the Al-Azhar statement.
The statement accused Al Hayat channel of "provoking Muslims and creating a state of hatred within Muslims against their Christian brothers."
"Al-Azhar always expresses respect for all religions and believes in diversity and difference, but at the same time absolutely rejects prejudice to the religions and beliefs of others," read the statement.
"Al-Azhar is confident that the Egyptian Church does not under any circumstance recognize or accept what is broadcast by Al Hayat channel, being a genuine partner in the Egyptian family house, which is headed by Al-Azhar Grand Sheikh Ahmed al-Tayyeb Al-Azhar and Pope Pope Tawadros II, aiming to counter threats to the security and stability of Egyptian society and its national unity," the statement added.
Edited translation from Al-Masry Al-Youm