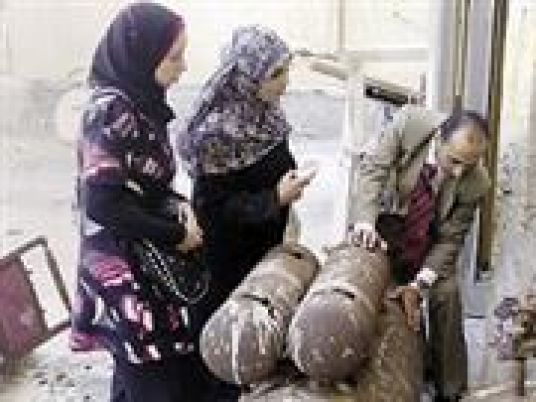 Al-Azhar Grand Sheikh Ahmed al-Tayyed met with Sheikh Moawad Awad Ibrahim, the oldest Al-Azhar centenarian, on Monday.
Ibrahim was born in 1912 and graduated from Al-Azhar university in 1939.
Ibrahim said he spent his life preaching Islamic principles, as well as disseminating Al-Azhar's tolerant and moderate approach.
Ibrahim spoke of several books he wrote, such as "Islam and the Happy Family", "Children are God's Trust to Us", "Ramadan: The Month of Piety and Faith" and other books. He also published various articles and poems in the Al-Azhar magazine, as well as other Islamic magazines around the world.
Tayyeb expressed appreciation for Ibrahim and his efforts, adding that Al-Azhar will soon collect his works to put into a tome.
Tayyeb said a ceremony was being prepared to honor Ibrahim at Al-Azhar.
Edited translation from Al-Masry Al-Youm