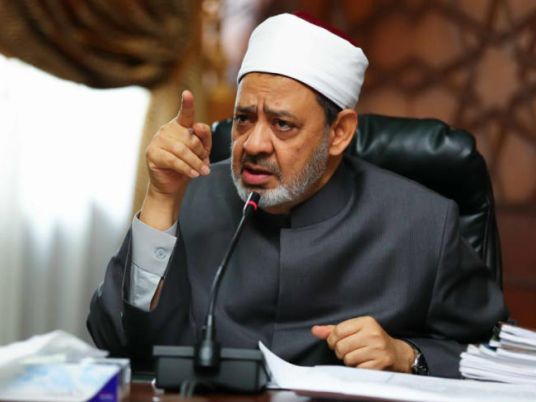 Islamic State militants are backed by Western agencies seeking to divide the Middle East and the Islamic World, said the Grand Sheikh of Al-Azhar on Monday.
Al-Azhar is the most respected Sunni Muslim institution in the Islamic World. Grand Sheikh Ahmed al-Tayeb said he supports President Abdel Fattah al-Sisi's proposal for a joint Arab defense force to combat extremist militias who are fighting to establish an Islamic Caliphate.
The Sheikh's remarks came during a meeting in Cairo with Saudi Arabia's Deputy Minister of Islamic Affairs, Tawfiq al-Sudairi.
The IS has been notorious for videos showing its members beheading foreign workers and journalists in Syria and Iraq. A video of the beheadings of 21 Egyptians in Libya mid-February prompted Egypt's government to launch air strikes against the group's camps in eastern Libya.
Edited translation from Al-Masry Al-Youm