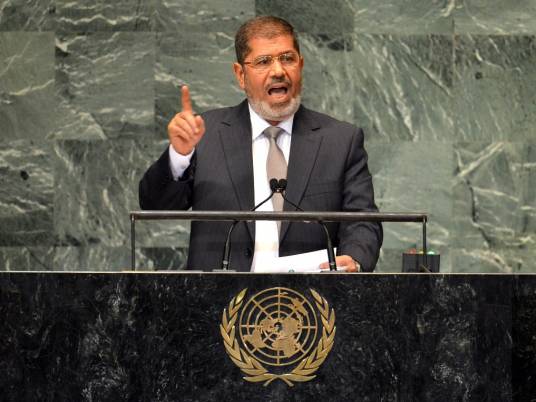 President Mohamed Morsy decided to dismiss Khaled Alam Eddin, his environmental affairs adviser and a member of the Salafi Nour Party, after receiving a report that said Alam Eddin attempted to exploit his position, sources said, according to Al Jazeera Mubasher Misr.
The channel quoted presidential sources as saying that Alam Eddin is under investigation, but did not report further details about Alam Eddin's dismissal.
Alam Eddin had previously criticized the Muslim Brotherhood late last month in an interview with London-based Asharq Al-Awsat newspaper, saying the group excluded other parties.
"We disagree with the Brothers on the monopoly of power and exclusion of others," Alam Eddin had told the paper.
Alam Eddin is one of 17 presidential advisers originally appointed to their posts after Morsy's election. Some, however, resigned over the 22 November constitutional declaration made by the president, which provoked controversy and sparked protests.
Alam Eddin later invited media outlets to a news conference in which he said he would clarify the facts about his dismissal, according to Al-Masry Al-Youm.