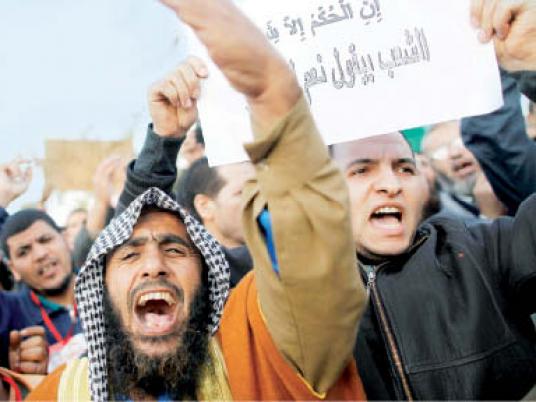 The Al-Watan Party, which was formed by Salafi Nour Party defectors, has backtracked on its demand for President Mohamed Morsy to be reinstated and for the dissolved Shura Council and suspended 2012 Constitution to return.
The party issued a statement on Thursday, calling for a democratic process that ensures the rule of law, the independence of the judiciary, the prevention of security abuses, the protection of freedoms, the consolidation of citizenship values, the equality of all sons of the nation, and the separation of powers.
The statement also said that the National Alliance to Support Legitimacy does not represent any particular political entity, but rather belongs to all Egyptians.
The party said it is forming workshops to develop a comprehensive political vision for it, especially in regards to the presidential and parliamentary elections, and appointed Abdel Ghafour and Yousri Hammad as its official spokespersons.
Informed sources within the party said the members are displeased that the party is still part of the National Alliance to Support Legitimacy, which Abdel Ghafour is trying to overcome by opening the door for the party to participate in the roadmap and calm the situation in the negotiations between the alliance and the regime.
The sources also said that Hammad was behind the dismissal of Ahmed Badie from his position as party spokesperson because he still demanded the return of Morsy and rejected the roadmap after the Brotherhood was declared a terrorist organization.
Edited translation from Al-Masry Al-Youm