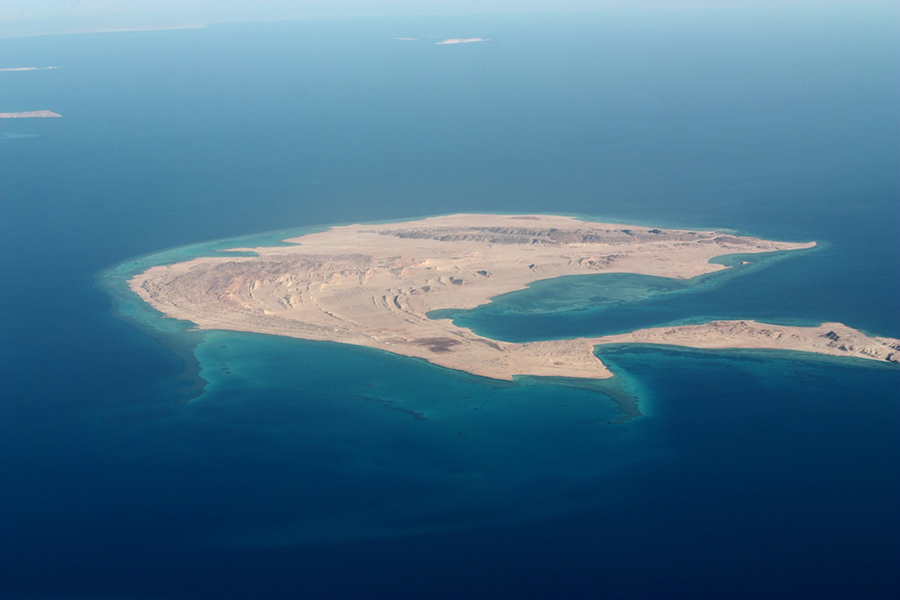 Alaa Mubarak, son of the late President Hosni Mubarak, continued to respond to MP Mostafa Bakry regarding his claims that Mubarak relinquished the islands of Tiran and Sanafir to Saudi Arabia, saying: "Mr Mostafa Bakry, enough distortion and falsification of history."
On his Twitter account Monday evening, Mubarak said: "Sorry, Mr Mostafa Bakry. You reaffirmed to Al-Masry Al-Youm newspaper that it was President Mubarak who issued the decision to waive Tiran and Sanafir, inferred by Republican Decree No. 27 of 1990. It seems that you have not read the rationale for the rulings of the Administrative Judicial Court and the Supreme Administrative Court on this point specifically to link them together."
He continued, saying that the Supreme Administrative Court issued a ruling on January 16 defining the maritime border area of Egypt and stating that the former president had not waived any part of the country's territories.
Bakry responded to Mubarak, excusing him for his criticism. He remained firm in his statement about the islands, stating, "But these are the facts of history documented by Resolution No. 27 of 1990, which specified the border lines in the Red Sea, stating that Tiran and Sanafir are outside the Egyptian maritime borders. Egypt reported these lines to the United Nations on May 2, 1990."
Al-Masry Al-Youm allegedly obtained documents that supported Bakry's claims. The MP said: "This is not meant as criticism of the former president, but is rather a historical fact in which Mubarak was fair."
Bakry asked Alaa Mubarak to be calm and not offend others.
The row began after Alaa Mubarak called out Bakry after the MP had made statements to Al-Masry Al-Youm claiming that Mubarak had admitted that Tiran and Sanafir were Saudi territories in a decision that he took in 1990.
Edited translation from Al-Masry Al-Youm