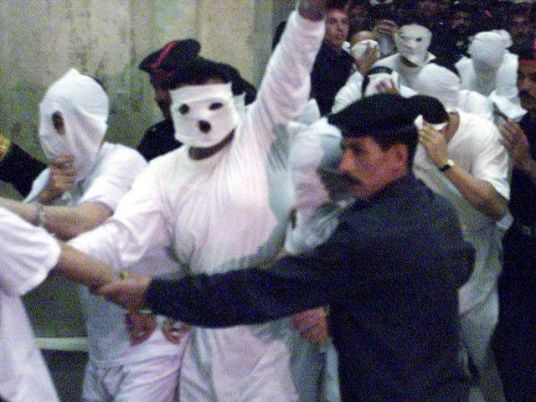 The Dekheila Prosecution in Alexandria arrested 9 men on Monday, who were believed to be engaging in "debauchery" and homosexual activity, after the Head of the Alexandria Security Directorate, Mustafa al-Nimr, deemed their behavior a threat to public security.
Police at Dekheila Police Station received information claiming that "weird" young men had frequently visited an apartment on Gameeya Street, Hanoville, in western Alexandria.
Subsequent investigations indicated that a real estate agent rented the apartment months ago, and used it to host group-sex parties.
Homosexuality is not illegal in Egypt, but since the 1990s, police have been employing a 1950 anti-prostitution law and a 1961 law against "debauchery" to arrest and imprison homosexuals.
Investigations found that the men – perhaps fearing police repercussions – imposed a wall of secrecy on their activity, and did not allow strangers to approach the apartment or see their personalities, customers were received after using special codes known to members of the community.
In September 2017, a crackdown was imposed against LGBT individuals in Egypt, with dozens arrested after a rainbow flag was waved at a Mashrou Leila concert in Cairo. The Lebanese rock-band, whose lead singer is openly-gay, was banned from performing in Egypt by the Music Syndicate.
The arrests marked the largest crackdown since 2001, when a high-profile raid on the Queen Boat – a gay-friendly club on the Nile – saw 52 men arrested.
In December 2017, the education ministry initiated an urgent investigation into textbook cartoons which "support homosexuality in the educational curricula," after cartoon illustrations showed two fathers and two mothers performing the role of parenting.