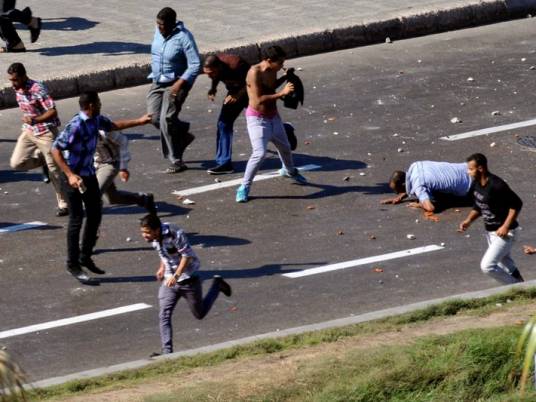 Alexandria security claims to have arrested an armed group linked to the Muslim Brotherhood for committing acts of violence.
According to investigators from the Criminal Investigation Department, National Security Agency and Public Security Department, the defendants are accused of forming an armed militia to target citizens, armed forces and police personnel using Molotov cocktails and guns.
They have been accused as well of attacking shops belonging to supporters of the 30 June protests and the current road map, army personnel and their private property, chaos and intimidating citizens.
According to investigations, the defendants confessed to committing acts of violence, including setting fire to a police car using Molotov cocktails, a pie shop, a restaurant, a cafe and al-Horreya Police Station. One of the pie shop's staff died of his injuries and four others were injured.
Edited translation from Al-Masry Al-Youm