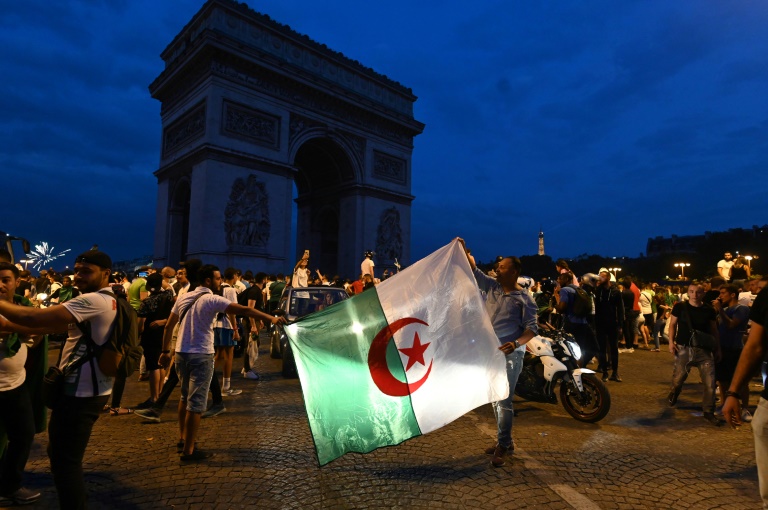 During Sunday's early hours, thousands of Algerian football fans waiting at Cairo Airport to return home after winning the AFCON stirred riots and protests due to delayed flights.
They threw bottles at security forces among other acts of protest.
Cairo Airport authorities contacted the office of Algerian Airlines in Cairo and asked for places to be provided for Algerian fans on the airline's aircrafts or for the provision of hotel rooms for them near the airport as required by aviation laws.
Despite the violations committed by some Algerians at the airport, including the destruction of a glass gate and a number of flower vases, Major General Ahmed al-Anwar, Assistant Minister of Interior and Director of Cairo International Airport security, ordered the security personnel to exercise maximum restraint.
Air Algerie announced on its official website that great efforts are being exerted by the company to return the stranded individuals and families to their country.
Algerian authorities allocated 28 aircrafts to transport 4,800 Algerian fans to Cairo via an air bridge that operated from Thursday evening to Friday, according to a statement by the Algerian Cabinet.
Cairo Airport deployed additional numbers of public relations employees to complete the departure procedures of Algerian fans.
Edited translation from Al-Masry Al-Youm