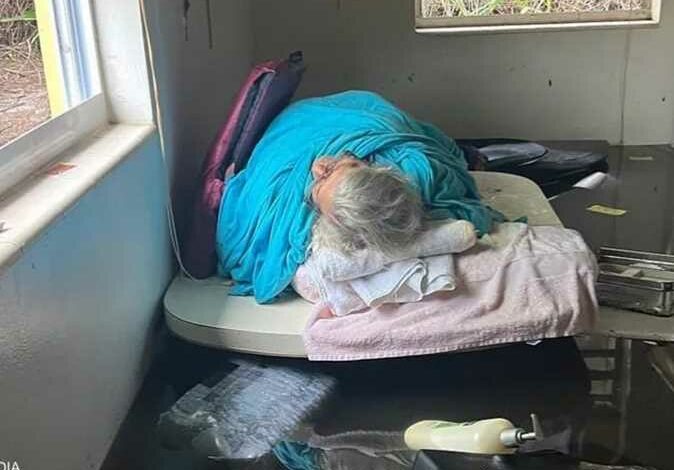 Johnny Lauder swam half a mile in floodwaters to save his aged mother from drowning after she refused to evacuate her home in the face of Hurricane Ian in Florida.
Lauder's mother, Karen, 86, chose not leave her home in Naples County, Florida, forcing her son to brave the floodwaters to get her out.
It took Johnny 45 minutes of swimming, with several vehicles floating beside him, to get home.
He told the British Sky News network that "It was a very rough swim, if you can call it that, and I knew the water was coming up faster and faster."
Lauder explained that he was aware of the dangers, "But my mom was there and I knew she didn't have much time."
When he arrived home, he could hear his mother's screams, and said, "It was a sense of terror and relief at the same time."
He said that when he arrived, he noticed his mother's hypothermia and also sores on her body, so he raised her above a table and wrapped her in sheets until the water drained, and after three hours he was able to push her to safety in her wheelchair with the help of his son and she was taken to the hospital.