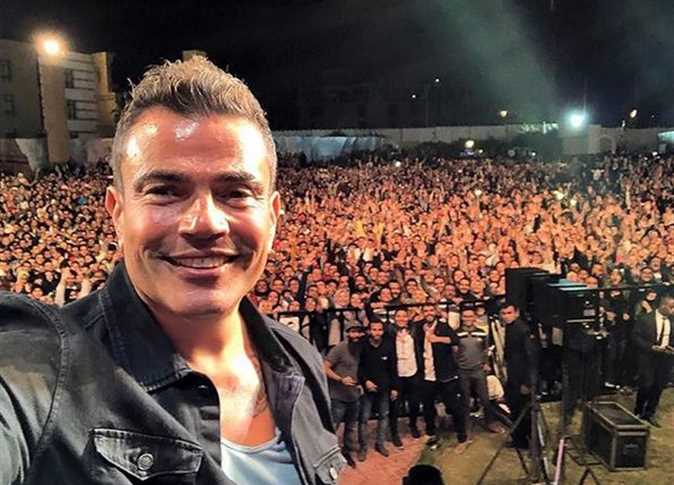 Superstar Amr Diab is currently preparing for a concert in Russia on June 18 to support the Egyptian national football team in the World Cup. The concert will be taking place in St. Petersburg, announced the organizing company for Diab's concerts.
Tickets are available from April and booking will close in mid-May to give time to the organizers to prepare the concert, book plane tickets and book a four-night-stay for all attendees in a St. Petersburg hotel. The concert is taking place under the tag line 'Egypt celebrates the World Cup'. The organizers will also have transportation available to the stadium where the Egypt-Russia match will take place on June 19.
Amr Diab's song "Al-Farha El-Leila" (Tonight's Happiness), which the singer recorded specifically in case the national team made it to the World Cup, will be performed during the concert in addition to some of Diab's all-time-favourites. The song went viral after Egypt's unexpected win over Congo 2-1, after Salah scored two goals, sealing Egypt's dream of making it to the World Cup.
Amr Diab is one of Egypt's most famous and iconic singers. With a career spanning almost 35 years, Diab captured the hearts of Egyptians. Since his first album "Ya Tareeq" (Oh Road), Diab has performed a countless number of songs that stuck with several Egyptian generations. such as: Shawakna (Excite us), Tamally Maak (Always With You), Nour El-Ein (The Light for my Eyes), Amarin (Beautiful), Kamel Kalamak (continue your Speech) and one of his latest songs, Borg El-Hoot (Pisces).