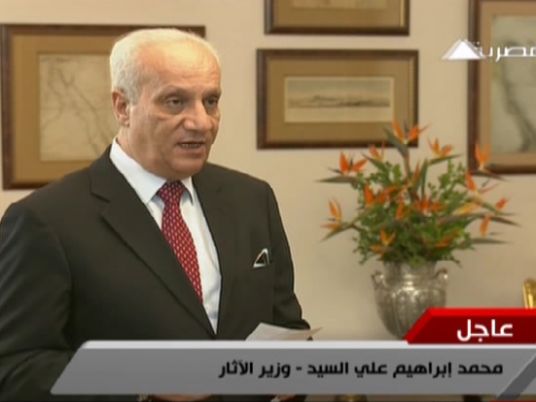 In collaboration with the Ministry of Antiquities, a Czech mission working in the area of Abu Seer in Giza discovered a skeleton of a senior statesman called Nefer who lived under rule of the King Nefer-ir-ka-Re of the fifth dynasty from ancient Egypt's Pharaonic era.
The team team was resuming studies on his tomb, which was discovered last year, when Nefer's skeleton was found inside the coffin, according to Minister of Antiquities Mohamed Ibrahim.
Ali al-Asfar, head of the Egyptian antiquities sector, Nefer's tomb was rocky and unfinished, located within mortuary complex for burial that consists of four corridors. The eastern side is for Nefer and one of his family members. It extends from the north to the south. It also contains five wells and a false door.
Asfar indicated that the owner of the tomb was the priest of the mortuary complex of King Nefer-ir-ka-Re. He had many titles such as "supervisor of the scribes of royal documents."
Alaa al-Shahat, general director of Sakkara archaeologist area, said several pots and golden items were found. All the items were sent to Saqqara.
The mission said work at the tomb has not been finished yet seeking discovery of more antiquities.
Edited translation from Al-Masry Al-Youm